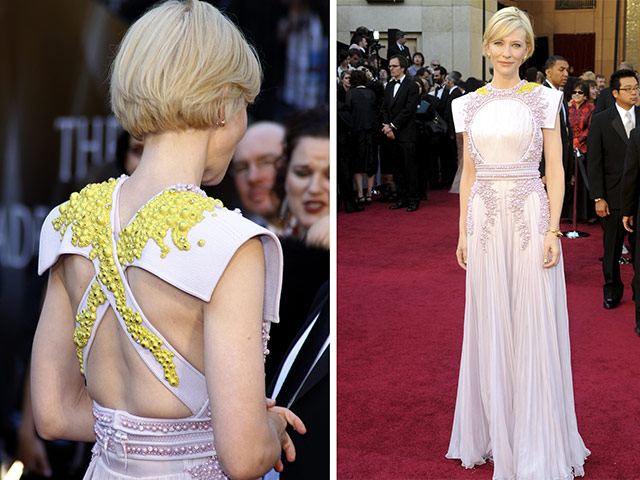 I have come to realize that I only like Givenchy on the red carpet.
Cate Blanchett wore this unique couture dress to the Oscars this evening,
and looked ravishing. Apart from her, no other dresses really stood out.
She was hands down my number one pick for best dressed!
And I'm pretty sure all of my red carpet posts have had Givenchy...